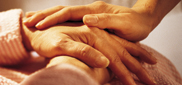 Establish a Memorial Fund
---
ADMINISTERING DONATIONS
We are often asked by families establishing a fund if they will be charged for administrative services, since they know all charities have to cover the cost of their operation.

Families are not charged. The Benjamin family heavily subsidizes The Foundation, contributing two thirds of the annual operating costs: between $100,000-150,000 a year. We do this because of our conviction that The Foundation provides an important community service.

Because of our family's support, The Benjamin Foundation only deducts 10 per cent from donations to cover the balance of charity's operation. Under Canadian law, a charity can deduct up to 20 per cent from donations for that purpose.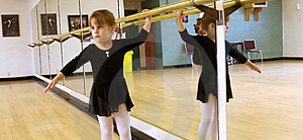 ---
CREATING A FITTING TRIBUTE TO
YOUR LOVED ONE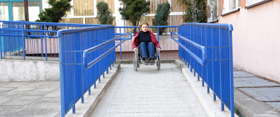 We find that somewhere between four and six months after their loss, families are ready to move their grieving process forward constructively and decide how they want to use the donated monies to fittingly memorialize the person who passed away. The Benjamin Foundation will contact you at this time to see if we can provide any information to help your decision-making.

Our experience has shown that several months after their loss, a family will often decide on a memorial donation different from the one they initially considered at the time of the death. They are often more interested in creating a personalized tribute.

Many hospitals, synagogues, and other charitable organizations bring their special projects and initiatives to the Foundations attention. Even within a large organization, memorial funds may be channeled to a very specific cause such as the purchase of attractive, comfortable chairs for a shabby hospital waiting room that the deceased had come to know only too well. Sometimes, families not only distribute memorial funds to an organization, but also find a cause they want to actively support over the long term.



---
---
THANKING YOUR DONORS
While The Benjamin Foundation acknowledges all donations made to your late relative's memorial fund, we find many families wish to acknowledge gifts personally. For your convenience, we offer a range of acknowledgement cards that can be ordered through this web site. If you are interested, please click the button at the top of this screen.
---
RECOGNIZING BENEFICIARIES OF THE BENJAMIN FOUNDATION MEMORIAL FUNDS


To see the most recent list of charities which have received Benjamin Foundation memorial funds, click here.
---
ABOUT OUR LIFE-AFFIRMING JEWISH TRADITION
Our wonderful, life-affirming Jewish tradition compels us to turn loss into constructive remembrance that can help heal the world. Every day at The Benjamin Foundation, we see how people are lifted out of their sorrow through the chance to give to a cause that speaks to the character and life of the one for whom they mourn. If you'd like to know more about Jewish mourning customs, please visit The Benjamin Institute, a website sponsored by The Benjamin Group to help further the community's knowledge. To visit now, click here.